1906
Paul Bataille incorporates Carrière et Ciments Bataille (CCB) in Tournai with his brother François. The Tournai region is well known for its extensive limestone resources: at the beginning of the 20th century, 99 quarries operate in the area.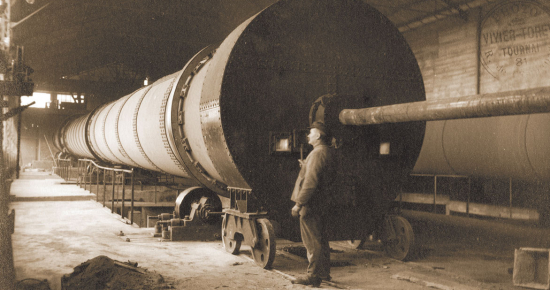 1927
Paul Bataille incorporates the first large cement factory on the right bank of the Escaut river, with 2 furnaces. After the Great Depression of 1929, Jules Plaquet becomes the company's main shareholder and his family will remain the main shareholder until 1990.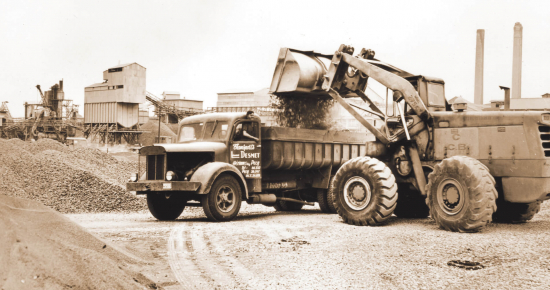 1957
Plaquet takes over the leadership of CCB merging it with three other companies: Thorn, Alliance, Delwaert. The Compagnie des Ciments Belges (CCB) is founded, which runs the plant in Gaurain-Ramecroix with four furnaces 2.5 meters in diameter and a cement capacity of 700 tons per day.
Subsequently, due to the post-war reconstruction activity, a primary crusher is added to the quarry and two new furnaces (Lepol 1 and Lepol 2) with a cement capacity of 800 tons per day each.
1960s-70s
They are golden years for cement thanks to the massive investment program in motorways and infrastructure.
In 1962 CCB builds the first concrete plant in Brussels.
In 1965: Cibelcor, a cement with high resistance to sulphates, was introduced on the market.
In 1967 the new furnace 3 is opened, while Lepol 1 is converted into the production of expanded clay. 1974 marks a record year for aggregate sales, which exceed 8.7 million tons.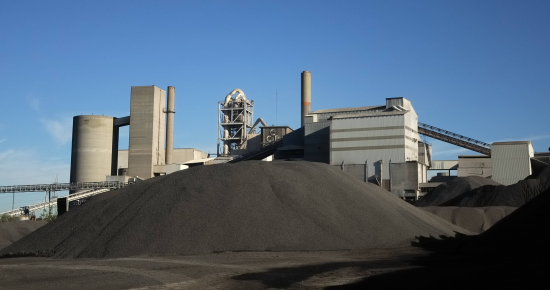 1980s-90s
In 1984 CCB acquires the quarry of aggregates (blue stone) of Clypot. In 1987 the furnace 4 of the Gaurain-Ramecroix plant is started.
In 1990 the Plaquet family sells CCB to Ciments Français which, in turn, is acquired by Italcementi three years later.
A large investment program is launched to supply the Paris market, and CCB achieves 2.3 million tons of cement sales per year.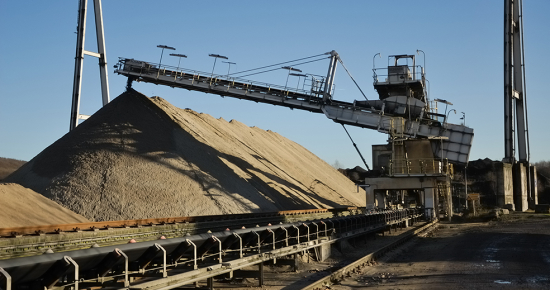 2000
CCB signs the Tonnerre contract and creates the company Société des Carrières du Tournais (SCT), which operates the largest quarry in Europe with 10 million tons of aggregate production per year.