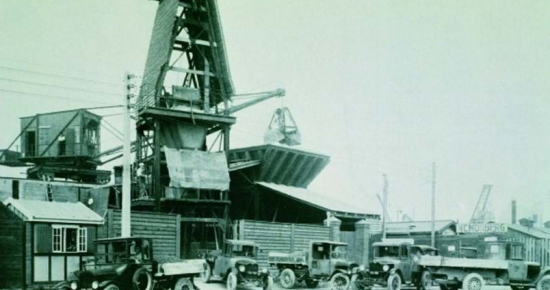 1926
Kristian Hindhede, an enterprising Danish engineer, wins the first major contract from the Brønshøj Haveforstad Garden Association for the construction of roads, sidewalks and sewers. Hindhede incorporates a small cement foundry in Vanløse Alle and, to be self-sufficient with the suppliers, he also begins concrete production. KH Beton is born, the first factory in Denmark and Europe for the production of ready-mix concrete in the Kalkbrennenihavn plant.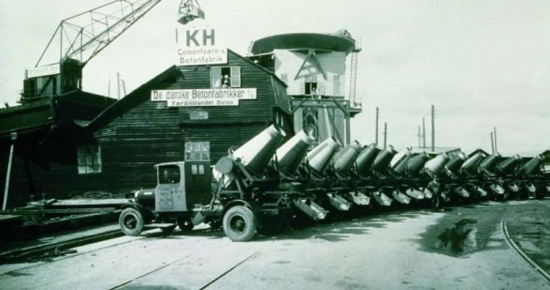 1927
The plant is acquired by FLSmidth and it changes its name to De Dansk Betonfabrikker. During a visit to the United States, Hindhede sees a mixer on wheels and understands the possibility of building a "rotating machine" capable of delivering liquid concrete to construction sites. With the concrete mixer KH Beton develops further and becomes the main supplier of cement in the Danish market.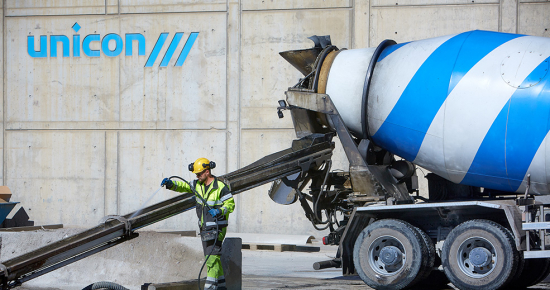 1988
The eight companies of the FLS group come together under the name of Unicon and acquire a common identity with the famous blue and white stripes.
1993
Unicon acquires over 50% of the share capital of the largest concrete company in southern Sweden, AB Sydsten.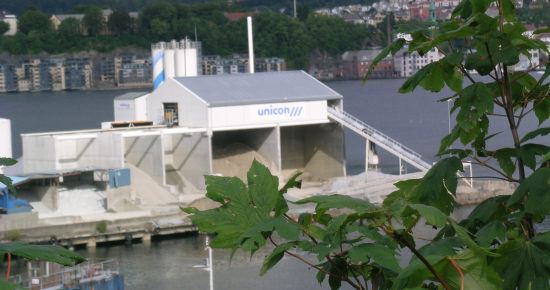 1999
Unicon becomes Scandinavia's largest supplier of concrete with the acquisition of a company in Norway, named Unicon Norway.
2004
Cementir acquisice Unicon.
2005
Unicon buys 4K-Beton, consolidating its leadership in Denmark